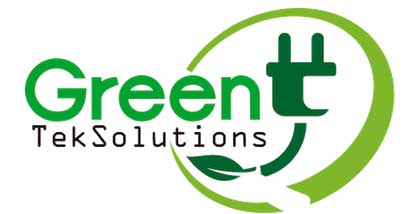 Sell your used point of sale equipment for maximum value
POS buybacks for printers, scanners, cash drawers, terminals and more
If your restaurant or retail business is changing POS providers, upgrading POS equipment or going through a liquidation, this is the perfect chance to recapture your investment in your point of sale equipment!
Your POS may no longer be useful to you, however, it retains value and GreenTek Solutions buys POS equipment from around the nation, no matter your POS provider.
Why Choose GreenTek Solutions When Selling POS Equipment
With the explosion of new businesses around the country, POS equipment is in high demand—which means we can provide competitive buyback offers on POS assets.
Not only does our team provide maximum buyback value, we're IT experts who can handle equipment transport and packing, inventory reporting and e-waste recycling.
Importantly, GreenTek's team is highly experienced in erasing data and destroying data containing hardware, a step not every retailer or restaurateur knows to take. By preventing valuable customer data that's stored within POS systems from falling into the wrong hands, you avoid massive liability and regulatory fines.
Who Does GreenTek Solutions Buy POS Equipment From?
Regardless of your business size or industry, we've worked with clients just like you! Most often, we help teams from these business types:
General Merchandise
Home Goods
Bars & Restaurants
Discount Stores
Department Stores
Apparel & Clothing Stores
Cannabis Dispensaries
Cafes & Bakeries
Bike Shops
Liquor Stores
Convenience Stores
Gas Stations
Grocery Stores
Hotels
Drug Stores
What does GreenTek Solutions Need to Buy Your Used POS Equipment?
To get a fast, accurate quote, please provide:
A brief description of your POS equipment
A few pictures showing the condition of your equipment
A list of models and quantities
Get paid competitive rates for your used or excess point of sale equipment with GreenTek Solutions. Get in touch here or call 713-590-9720 for an accurate quote.